Capstone – Project Charter
Go to market strategy for a relatively new product/service/program
A Collaboration Between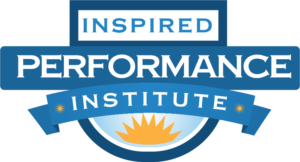 The Inspired Performance Group is a company that has developed a therapy/treatment program we call TIPP (The Inspired Performance Program). The program treats people with trauma-related issues as complex as PTSD to people simply looking to remove mental blocks to achieve higher levels of performance and mental clarity. The program is a unique therapy delivered face to face (one on one or audience), and online. We are operationally lean with very little process or operational integrity. The science is sound and proven and our testimonials are powerful and inspirational. We would like to build a go-to-market strategy to scale the business significantly and also understand the operational needs in anticipation of the expansion
HOST VENUE ADDRESS
Where will the students be going? Please add the specific address including Address, City, State and Zip Code.
REQUIRED PREREQUISITES
Any required pre-reqs? What should the students know in order to be successful in this engagement?
LEARNING OBJECTIVES
If successful, what will the students learn?
Inspired Performance Institute is a cutting-edge, biotechnology company that has developed neuroscience based programs to teach you to permanently remove the blocks in your mind, that stop you from achieving ultimate success in your life through processes never before seen. Our program gently walks away old behaviors through a series of basic audio sessions, that will then imprint a renewed pattern of self-awareness exercises and training. It's that simple. Nothing is wrong with you and we can show you how today.
Course Info & Engagement Details
School
University of Notre Dame Mendoza College of Business
Engagement Format
Capstone - Small Team Consulting Project - Students work in small groups of 2-6 directly with faculty and host company project champions on developing real solutions to real-world challenges.
Program
College of Business
Course
2020 SPRING – MBA Interterm (IMPACT)
Level
Graduate
Students Enrolled
120 Enrolled, 2-5 per group per project
Meeting Day & Time
3/2 - 3/5/2019 on-site at host company
Student Time Commitment
1-3 Hours Per Week
Company Time Commitment
3-5 Hours
Duration
4 days (03/02/2020 - 03/05/2020)
Departments Involved
Data Management
Growth Strategy
Marketing
PR & Communications
Sales & Business Development
File Attachments
There are currently no students assigned.
January 19, 2020

Student Teams Finalized. Companies provided with final roster of students that will be visiting your office to work on the interterm project.

February 7, 2020

Companies will send a formal welcome/on-boarding email to students to get them excited and ramped up for the project, which should include any pre-work/pre-reading. We'll provide you with a template you can use when we notify you of your student roster.

March 2, 2020

OFFICIAL PROJECT LAUNCH: Students will be on-site working for the week

March 5, 2020

OFFICIAL PROJECT END: Students will present results to company leadership on-site
Key Milestones & Project Process