Capstone – Project Charter
Trends in VC and PE – Market Sizing & Opportunities Assessment
A Collaboration Between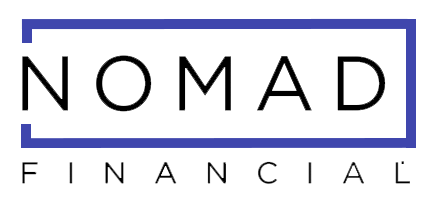 Nomad Financial needs help analyzing current trends in VC and PE, as it relates to Nomad's business model and the financial services/accounting industries. They're looking for a geographical market assessment (North America, specifically the Northeast region focused on Boston and NYC), and industry assessment with regard to various verticals. Additionally, Nomad requires help prioritizing upcoming business opportunities. Once you're able to hone in on a specific opportunity, Nomad's team is looking for your help developing a sales/marketing strategy with a modest budget.
HOST VENUE ADDRESS
 115 W 30th St Suite 900, New York, NY 10001
REQUIRED PREREQUISITES
Familiarity with the Venture Capital & Private Equity model
Understanding of the financial consulting model and financial services industry
Get excited about working with startups and supporting their growth through financial coaching
LEARNING OBJECTIVES
Administer a market analysis using different factors like sector and geographic regions
Compare our products, pricing, and strategy with our peers
Establish a go-to-market strategy for new segment
Our mission is to remove the financial friction of starting and running a startup. We provide financial structure and insight that allows our partners to grow their businesses sustainably by lowering risk and identifying greater opportunities.
Course Info & Engagement Details
School
University of Notre Dame Mendoza College of Business
Engagement Format
Capstone - Small Team Consulting Project - Students work in small groups of 2-6 directly with faculty and host company project champions on developing real solutions to real-world challenges.
Program
College of Business
Course
2019 FALL – MBA Interterm (APPLY)
Level
Students Enrolled
120 Enrolled, 4-5 per group per project
Meeting Day & Time
10/14 - 10/17/2019 on-site at host company
Student Time Commitment
1-3 Hours Per Week
Company Time Commitment
3-5 Hours
Duration
4 days (10/15/2019 - 10/17/2019)
Departments Involved
Growth Strategy
Marketing
Reporting, Financial Planning & Analysis
Research & Development
Sales & Business Development
File Attachments
There are currently no students assigned.
August 29, 2019

Finalize Project Details and Legal Documents – We'll help build to project and ensure it's appropriate for a group of MBAs to complete over a one-week period.

September 13, 2019

MBAs Select Projects – Students rank their top three projects and are assigned based on their backgrounds and skillsets.

September 30, 2019

Students are Provided Background Information – Students begin to ramp up for the engagement

October 14, 2019

STUDENTS ON-SITE: KICKOFF MEETING – Students begin to work on the project. Company introduces key personnel and answers questions about the business model and project.

October 16, 2019

STUDENTS ON-SITE: WORKING WITH DAILY CHECK-IN

October 16, 2019

STUDENTS ON-SITE: WORKING WITH DAILY CHECK-IN

October 17, 2019

STUDENTS ON-SITE: FINAL PRESENTATION
Key Milestones & Project Process