Excited about engaging with students and schools through experiential learning?
Make it official and check out our updated pricing options: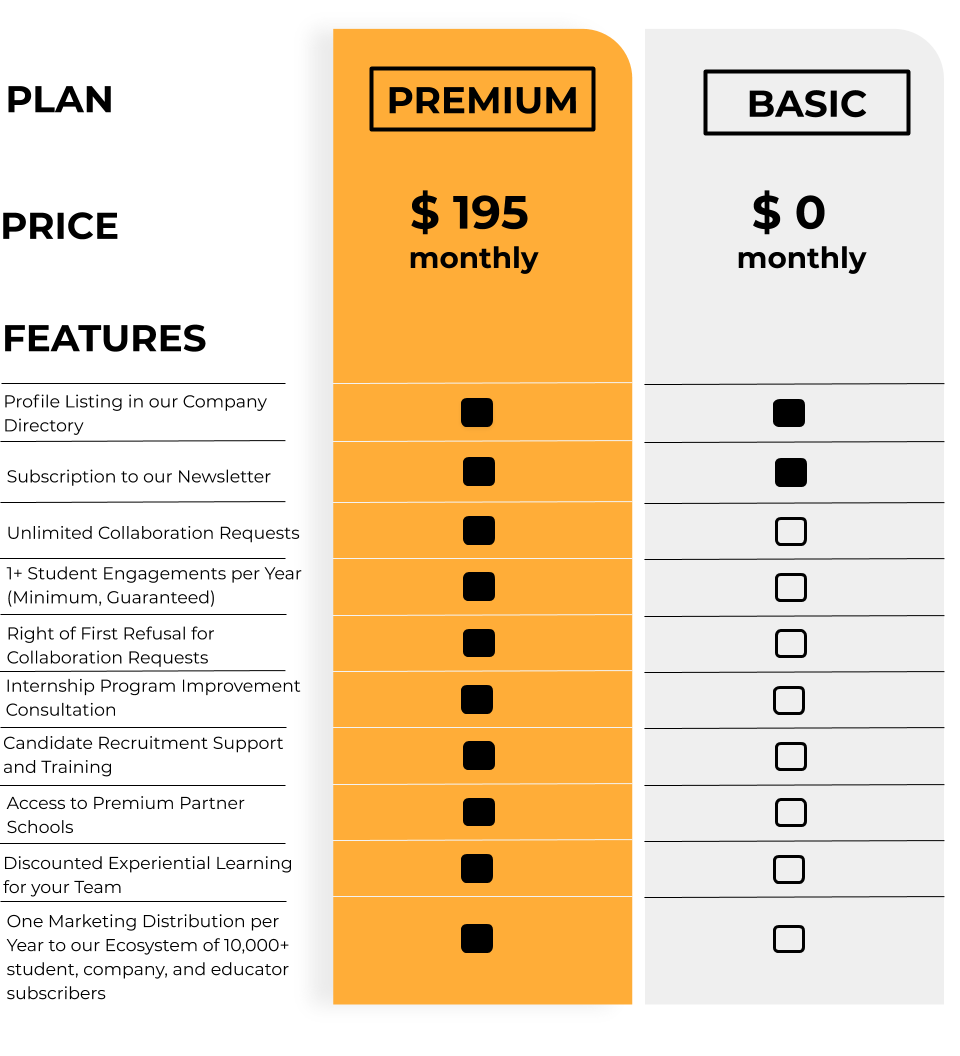 Subscribe as a premium user in order to enjoy a much deeper, more customizable experience. Participating in our carefully designed student consulting projects will lead to fresh solutions for your business.