Capstone – Project Charter
B2B Software Industry Review Marketplace Industry Benchmarking Analysis
A Collaboration Between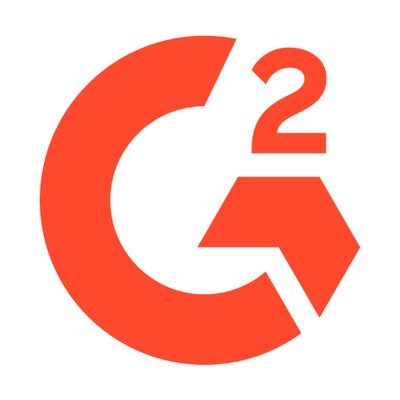 G2Crowd is looking to help better understanding how industry professionals make decisions regarding the B2B software tools they choose. They expect this exercise will leverage best practices from other review websites, in addition to some of their biggest competitors. Their ultimate goal is to make significant headway when it comes to the quantity of total reviews and the number of products that are covered with reviews in their ecosystem. Ultimately, G2Crowd is hoping that the students will then use this gathered information to make performance improvement recommendations for their software and marketing strategy so that they can gather reviews more effectively at larger volumes from reputable business leaders. 
Students who enroll in this course will:
Have the opportunity to combine data analytics with qualitative competitive research to develop real-world marketing recommendations.  
Prerequisites:
This project is suitable for MBA students with foundational Excel skills

Ideally, MBAs should be interested in Business Leadership, Consulting, Marketing, Innovation & Entrepreneurship 
PLEASE NOTE: Participants will be required to sign a non-disclosure project agreement regarding the handling of confidential information and intellectual property.
Logistics:
This "Interterm" Immersion will be based in Chicago, Illinois.
Students will need to secure transportation and lodging on their own.
Additional details on travel can be found under "Travel Reimbursement Details" at the front of this document.
| | |
| --- | --- |
| Company | G2Crowd |
| HQ | Illinois |
| Revenue | Unlisted |
| Employees | 100-500 |
| Stage | Pre-Revenue Startup |
| Hiring Potential | Follow-on Projects, Formal Internship, Entry Level Full-Time, Upper Level Full-Time |
| Website | https://www.g2.com/ |
G2 is a platform for users to share business software reviews in real-time. G2 leverages more than 425,000 user reviews to drive better purchasing decisions. Business professionals, buyers, investors, and analysts use G2 to select the best software and services based on peer reviews and synthesized social data. G2's real, verified user reviews help you objectively assess what's best for your business. Leverage the crowd, limit your risk, and get what works!
There are currently no supervisors assigned.
Course Info & Engagement Details
School
University of Notre Dame Mendoza College of Business
Engagement Format
Capstone - Small Team Consulting Project - Students work in small groups of 2-6 directly with faculty and host company project champions on developing real solutions to real-world challenges.
Program
College of Business
Course
2019 SPRING – MBA Interterm (IMMERSE)
Level
Graduate
Students Enrolled
120 Enrolled, 4-5 per group per project
Meeting Day & Time
3/2 - 3/5/2019 on-site at host company
Student Time Commitment
1-3 Hours Per Week
Company Time Commitment
3-5 Hours
Duration
4 days (03/02/2019 - 03/05/2019)
Departments Involved
Data Management
Growth Strategy
Marketing
Operations
Org Culture, D&I
Reporting, Financial Planning & Analysis
Research & Development
File Attachments
There are currently no students assigned.
October 30, 2019

Collaboration request published. Companies may express interest in participating.

January 2, 2020

School faculty will begin interviewing interested companies and discuss project ideas.

February 2, 2020

Final date for companies to express interest in participating.

February 17, 2020

School faculty and project champion finalize project charter, legal documents, and background materials.

March 2, 2020

OFFICIAL PROJECT LAUNCH: We'll find a time on this day to web conference you into our class to kickoff the project.

March 5, 2020

OFFICIAL PROJECT END: We'll find a time on this day to web conference you into our class to close the project.
Key Milestones & Project Process