Capstone – Project Charter
Analyzing Sales Channels to Grow Fast Casual Cuban Concept
A Collaboration Between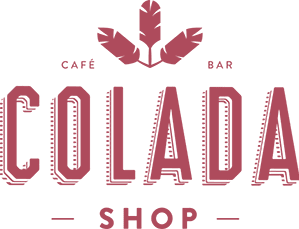 Colada Shop is looking to put best practices in place for online ordering, delivery and customer loyalty.  In the rapid growing fast casual food industry, creating additional channels to sell products and creating customer loyalty is critical to the growth and health of a business.  Your recommendations should take into account the demographics of the two markets that the Colada Shop currently resides.  Colada Shop expects that you'll be able to gather data efficiently and convert that data into valuable insights for their executive team. 
HOST VENUE ADDRESS
21430 Epicerie Plaza, Sterling VA 20164
REQUIRED PREREQUISITES
Project is open to all students. Some restaurant experience is a plus!
LEARNING OBJECTIVES
If successful, what will the students learn?
Celebrate Cuban history, flavors, and culture and create commuinty of enjoyment by providing quality products, excellent service, and unparalleled hospitality to patrons.
Course Info & Engagement Details
School
University of Notre Dame Mendoza College of Business
Engagement Format
Capstone - Small Team Consulting Project - Students work in small groups of 2-6 directly with faculty and host company project champions on developing real solutions to real-world challenges.
Program
MBA Consulting
Course
2020 SPRING – MBA Interterm (IMMERSE)
Level
Graduate
Students Enrolled
120 Enrolled, 2-5 per group per project
Meeting Day & Time
3/2 - 3/5/2019 on-site at host company
Student Time Commitment
1-3 Hours Per Week
Company Time Commitment
3-5 Hours
Duration
4 days (03/02/2020 - 03/05/2020)
Departments Involved
Growth Strategy
Marketing
Operations
Purchasing, Logistics, Supply Chain
Reporting, Financial Planning & Analysis
Sales & Business Development
File Attachments
There are currently no students assigned.
November 11, 2019

Alice Obermiller, MBA Experiential Learning Program Director, will begin interviewing interested companies and discuss project ideas.

December 20, 2019

Final date for companies to express interest in participating.

January 10, 2020

School faculty and project champion finalize project charter, legal documents, and background materials.

January 31, 2020

March 2, 2020

OFFICIAL PROJECT LAUNCH: Students will be on-site working for the week

March 5, 2020

OFFICIAL PROJECT END: Students will present results to company leadership on-site
Key Milestones & Project Process
March 2, 2020

-

Learn More About Colada Shop Model

What makes Colada Shop Unique?
How do the 2 stores differ from one another?
What KPIs are they tracking? Why?
Who's their typical customer?




Suggested Deliverable:

Prepare for a meeting with Colada Shop's leadership team

March 3, 2020

-

Explore Growth Opportunities for Colada Shop

What partnerships and new sales channels might exist for Colada Shop?
How do they boost sales during down time?
What audience should they be targeting more aggressively? Why?
How do they reach them?




Suggested Deliverable:

Present growth strategies and suggest the top three you'd like to focus on

March 5, 2020

-

Build Growth Strategy Plan

Why did you choose this growth strategy?
How is this going to benefit the business?
What key stakeholders and other resources are required? 
Is this going to be profitable? What are the cost implications?
How should Colada Shop proceed with the selected growth strategy?




Suggested Deliverable:

Present growth strategy plan and final recommendations