Capstone – Project Charter
Competitor Analysis & Marketing Strategy Development
A Collaboration Between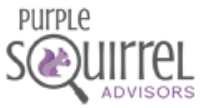 University of Notre Dame is looking for companies that will host 5 of their students to a small capstone project.
Students work in small teams with company mentors on detailed projects. They gain exposure to different departments, roles, and responsibilities while developing soft skills and gaining work experience.
Purple Squirrel Advisors recognize that finding a good "fit" goes beyond writing a job description or screening resumes. Chemistry and culture are everything. We provide a consultative approach customized to meet the needs of each client. Our expansive and loyal network of industry connections results in candidate referrals not found through traditional sources. Every step of our "white glove" recruiting process is designed to create a positive client and candidate experience. We impact businesses every day with our product – exceptionally matched talent.
There are currently no supervisors assigned.
Course Info & Engagement Details
School
University of Notre Dame Mendoza College of Business
Engagement Format
Capstone - Small Team Consulting Project - Students work in small groups of 2-6 directly with faculty and host company project champions on developing real solutions to real-world challenges.
Program
MBA Consulting
Course
2020 SPRING – MBA Interterm (IMMERSE)
Level
Graduate
Students Enrolled
120 Enrolled, 2-5 per group per project
Meeting Day & Time
3/2 - 3/5/2019 on-site at host company
Student Time Commitment
1-3 Hours Per Week
Company Time Commitment
3-5 Hours
Duration
4 days (03/02/2020 - 03/05/2020)
Departments Involved
Account Management
Customer Service
Data Management
Growth Strategy
Marketing
File Attachments
There are currently no students assigned.
November 11, 2019

Alice Obermiller, MBA Experiential Learning Program Director, will begin interviewing interested companies and discuss project ideas.

December 20, 2019

Final date for companies to express interest in participating.

January 10, 2020

School faculty and project champion finalize project charter, legal documents, and background materials.

January 31, 2020

March 2, 2020

OFFICIAL PROJECT LAUNCH: Students will be on-site working for the week

March 5, 2020

OFFICIAL PROJECT END: Students will present results to company leadership on-site
Key Milestones & Project Process