Capstone – Project Charter
data analytics tracking for new messaging and capital campaign project
A Collaboration Between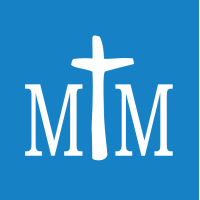 As a newly hired VP of Advancement for Mel Trotter Ministries after 25 years of corporate sales and consulting, I am working with an internal team of (7) and an external marketing company. Collectively, we need to quickly understand the breakouts of incoming dollars, i.e. donors, corporations, etc. against the backdrop of new messaging and a 2020 $13m capital campaign effort. We'll need research parameters established, as well as data tracking and metrics. Additionally, all signs are pointing towards a recession, so there will also be value in looking at past recessions to see what types of donor giving were most/least affected. Objectives are to keep the team and the ministry on track as well as have enough visibility to make any necessary messaging changes real-time.
Mel Trotter Ministries exists to demonstrate the compassion of Jesus Christ, through rescue and restoration for anyone experiencing hunger and homelessness. See 2020 Vision (strategic plan) here: https://www.meltrotter.org/themission
Course Info & Engagement Details
| | |
| --- | --- |
| School | University of Notre Dame Mendoza College of Business |
| Engagement Format | Capstone - Small Team Consulting Project - Students work in small groups of 2-6 directly with faculty and host company project champions on developing real solutions to real-world challenges. |
| Program | Business Analytics Masters Program |
| Course | MSBA Capstone – SPRING 2020 |
| Level | Graduate |
| Students Enrolled | 5 Students per Group (61 Enrolled in Program) |
| Meeting Day & Time | Monday OR Wednesday (3:00 - 4:50 PM ET) |
| Student Time Commitment | 4-7 Hours Per Week |
| Company Time Commitment | 2 Hours |
| Duration | 14 weeks (01/20/2020 - 04/22/2020) |
| Departments Involved | |
| File Attachments | |
There are currently no students assigned.
December 1, 2019

School faculty will begin interviewing interested companies and discuss project ideas.

January 3, 2020

Final date for companies to express interest in participating.

January 10, 2020

School faculty and project champion finalize project charter, legal documents, and background materials.

January 20, 2020

OFFICIAL PROJECT LAUNCH: Companies are welcome to visit campus. Notre Dame is willing to provide hotel near campus for visiting company personnel. Goal is to meet the students and kickoff the project. Web conference as alternative is appropriate.

April 22, 2020

OFFICIAL PROJECT END: Companies are *encouraged* to visit campus for final presentations. Notre Dame is willing to provide hotel near campus for visiting company personnel. Web conference as alternative is acceptable.
Key Milestones & Project Process