Capstone – Project Charter
Talent Performance Evaluation Process Development
A Collaboration Between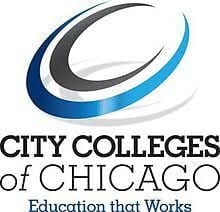 City Colleges of Chicago is implementing a new performance process for all employees. Eight years ago, the organization implemented a private consulting firm's recommended performance process. It failed and as a result, the organization shied from moving forward with any performance initiative. The new Chancellor and Chief Talent Officer both believe that performance management is critical for productivity. As a result, the Performance Management team developed a goal-setting process that will be phased over the course of two years. The success of this performance process will determine whether the organization continues with the implementation plan. The MBA team will assist the Performance Management team with feedback, data summary, and evaluation of potential vendors in order to market appropriately and effectively the proposed performance process to employees. 
Students who enroll in this course will: 
Learn more about change management in a public sector environment, employee engagement and its ultimate effect on organizational productivity, employee training and development, and creating a long lasting culture focused on results. 

Understand how critical marketing is in implementation of large-scale initiatives, how the procurement process in government works, and the importance of listening. 

Think more creatively in their leadership abilities when faced with limited finances and bureaucratic processes, developing appropriate metrics to drive decision making, strategic planning, and the right time to implement processes. 
Prerequisites:
This opportunity is open to everyone. Ideal students should have interest in human resource and talent performance management.
PLEASE regarding NOTE: the handling Participants of confidential will be required information to sign and a non-disclosure intellectual property
project agreement.
Logistics:
This "Interterm" Immersion will be based in Chicago, Illinois.
Students will need to secure transportation and lodging on their own.
Additional details on travel can be found under "Travel Reimbursement Details" at the front of this document.
City Colleges of Chicago (CCC) aims to ensure the success of every student and serve as an economic engine for the City of Chicago. C​ity Colleges of Chicago is the largest community colleges system in Illinois and one of the largest in the nation, with more than 4,000 faculty and staff serving more than more than 80,000 students annually at seven colleges and five satellite sites. With locations across the city, the seven colleges include: Richard J. Daley College, Kennedy-King College, Malcolm X College, Olive-Harvey College, Harry S Truman College, Harold Washington College and Wilbur Wright College. City Colleges also oversees: the award-winning Washburne Culinary Institute, the French Pastry School, the Parrot Cage Restaurant at South Shore Cultural Center, the Sikia Banquet Facility, five Child Development Centers, the Center for Distance Learning, the Workforce Academy, and radio station WKKC FM 89.3.
There are currently no supervisors assigned.
Course Info & Engagement Details
School
University of Notre Dame Mendoza College of Business
Engagement Format
Capstone - Small Team Consulting Project - Students work in small groups of 2-6 directly with faculty and host company project champions on developing real solutions to real-world challenges.
Program
College of Business
Course
2019 SPRING – MBA Interterm (IMPACT)
Level
Graduate
Students Enrolled
120 Enrolled, 4-5 per group per project
Meeting Day & Time
3/2 - 3/5/2019 on-site at host company
Student Time Commitment
1-3 Hours Per Week
Company Time Commitment
3-5 Hours
Duration
4 days (03/02/2019 - 03/05/2019)
Departments Involved
Corporate Social Responsibility
Data Management
Growth Strategy
Marketing
Org Culture, D&I
PR & Communications
Purchasing, Logistics, Supply Chain
Research & Development
File Attachments
There are currently no students assigned.
October 30, 2019

Collaboration request published. Companies may express interest in participating.

January 2, 2020

School faculty will begin interviewing interested companies and discuss project ideas.

February 2, 2020

Final date for companies to express interest in participating.

February 17, 2020

School faculty and project champion finalize project charter, legal documents, and background materials.

March 2, 2020

OFFICIAL PROJECT LAUNCH: We'll find a time on this day to web conference you into our class to kickoff the project.

March 5, 2020

OFFICIAL PROJECT END: We'll find a time on this day to web conference you into our class to close the project.
Key Milestones & Project Process