Capstone – Project Charter
Tiered subscriptions, website functionality and sales research for web platform launch.
A Collaboration Between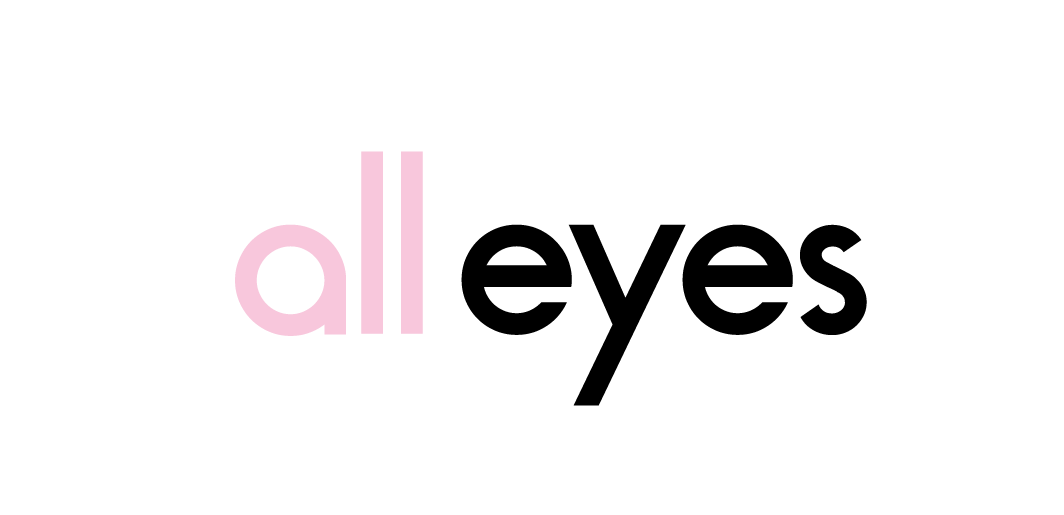 All Eyes is a fashion trend forecasting business, focussing on street style. We are launching a new web platform to democratise the industry. The platform is subscription based and allows teams, or individuals, to easily gather, organise and make sense of their fashion inspiration in a single space. Collaborate on trend reports and mood boards in real-time without breaking the bank. For the students As discussed, All Eyes could curate a London fashion guide and tour. One of the interesting things about Londons fashion is that it is geographical. For example, east London is vintage, Regent St is high end/luxury, Oxford St is high street, West London is full of boutiques and North London has tons of attitude. We could explore the links between social, cultural and historical impacts on fashion trends as each area has its own character. Whilst exploring the city, we could highlight ways in which the high street is adapting to the online monopoly by creating interesting new retail experiences, and how places like Camden Market remain an experience in themselves. We could also offer ways in which we can collaborate with the fashion students remotely at NYFW (eg. Photography and blog content).
All Eyes is a trend forecasting company based in East London, working with some of the world's biggest brands and retailers. We're pioneering the future of fashion forecasting by scouting trends at street level. "No catwalks, no magazines. Just 100% authentic street style content." The consumer has a voice - we're here to amplify it. Fashion brands and retailers are spoon-fed the same generic (and expensive) catwalk content to inspire "new" collections and products, our company mission is to shake up the system and pioneer a consumer-led style movement.
Course Info & Engagement Details
| | |
| --- | --- |
| School | Long Island University C.W. Post (LIU Post) |
| Engagement Format | Live Case - Class Collaboration or Case Competition - This learning format allows educators to deliver experiential learning to students at scale. Students are often split into groups to work on a live case (or a series of cases) from a real host company that directly relates to key learning objectives. |
| Program | LIU Fashion Merchandising in London |
| Course | LIU in London – Global Fashion Consulting Project |
| Level | Undergraduate |
| Students Enrolled | 20 |
| Meeting Day & Time | Twice Weekly |
| Student Time Commitment | 4-7 Hours Per Week |
| Company Time Commitment | 2 Hours |
| Duration | 12 weeks (02/04/2020 - 04/21/2020) |
| Departments Involved | |
| File Attachments | |
There are currently no students assigned.
December 19, 2019

Collaboration request published. Companies may express interest in participating.

December 30, 2019

School faculty will begin interviewing interested companies and discuss project ideas.

January 17, 2020

School faculty and project champion finalize project charter, legal documents, and background materials.

January 19, 2020

Final date for companies to express interest in participating.

January 20, 2020

OFFICIAL PROJECT LAUNCH: We'll find a time on this day to web conference you into our class to kickoff the project.

March 6, 2020

STUDENTS ARRIVE IN LONDON: Expect students to visit the office during their 1-week stay to present their results.

March 13, 2020

March 27, 2020

OFFICIAL PROJECT END: After their trip, the students will incorporate feedback add finishing touches to their presentation, which will be delivered remote.
Key Milestones & Project Process
February 4, 2020

-

Get Up-to-Speed on All Eyes Product & Business Model

What's the history of All Eyes? (Look over Physical Trend Reports & Search Style)
What are they trying to create? Why?
How far along are they in terms of product development?
What apps and businesses are most similar? Why?
What's the ultimate business model?




Suggested Deliverable:

Prepare for a virtual Q&A Session with the All Eyes Leadership Team

February 11, 2020

-

Research Competitors & Pricing of Similar Products

Existing trend forecasting products/services are extremely expensive and exclusive – as such the market leader (WGSN) only serves 2% of the global market (the rest are simply priced out). They often charge hundreds of thousands of dollars to their clients for un-tailored and generic catwalk trend content – hardly good value for money, and way behind the times. Our competitive advantage is that we are affordable with tiered subscriptions that students, freelancers and small businesses can all afford. Think Spotify, Netflix and Amazon Prime prices.




Suggested Deliverable:

Summary of competitor pricing
Examples of affordable B2C subscription tiers in other industries and product categories (i.e., Netflix, Slack)
Suggested subscription model and prices for All Eyes
Ways to monetise our services outside of subscriptions

February 21, 2020

-

Explore Similar Social Integrated Sites & Apps

All Eyes plans to use data from Instagram, Pinterest, Facebook and Google

How are other companies using this type of social data in their apps?
What do you like about these apps and experiences? What can be improved?
What are the positive and negative implications on using social data?




Suggested Deliverable:

A report on the strengths and weaknesses of each of the products covered
How can this be applied to fashion forecasting model?

February 28, 2020

-

Target Audience Analysis

Who's the target audience for a product like All Eyes?
What are they looking for?
Where do they hang out?
How does your analysis compare with the All Eyes target audience?




Suggested Deliverable:

Develop a set of target audience personas
Compare with All Eyes personas
What's the total market size?
Are the core users also the paying customers? If not, is there a third-party that pays their subscription?

March 3, 2020

-

Develop a Go-To-Market Strategy for Onboarding Target Persona(s)

What target audience segment seems to be the "innovator"/early adopter?
How large is that audience?
How would you plan to reach those customers?




Suggested Deliverable:

Develop a marketing "brand book" to showcase the user experience to prospective users
Work with Natalie Grogan to gain access to materials