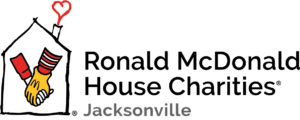 Can I sign up a team even if my school is not 

registered to compete

? 
Yes! As part of the CapSource Experiential Promise, we are sponsoring a select number of student teams to participate in the competition. ** Please still complete the registration form and check that your school is not listed in the dropdown of registered schools. Your team will be notified if "approved" to compete within 24 hours. 
How many people can be on a team? 
Each team can have 3 – 4 students!
Can students from different schools compete? 
Yes, students from different universities can be on the same team! **Please be sure to make the team name the same.**
Can undergraduate and graduate students participate? 
Yes, both undergraduate or graduate students are eligible to participate.  Undergraduate and graduate students cannot be on the same team. Students do not need to be the same major.
Do I need to pay to participate? 
Nope! Your university has it covered! Just focus on putting your best ideas forward and develop high-quality deliverables. Munevo's founder, Claudiu Leverenz, stated, "The final results of the case have been exactly what we were looking for and will help us greatly in achieving our next steps of our market entry in the US. The students have raised the bar tremendously for future cases and projects."
2019 OpenCase Competition Winners