The CapSource LiveCase tool is designed to help companies connect with students and create new innovative solutions for some of their most difficult problems in a more centralized and streamlined way.
Company projects are designed to give students exposure to real industry leaders and their most up-to-date challenges. Students often work in teams to come up with the best solutions for the company's problem!
CapSource's LiveCase module helps you find projects that fit your company goals, build your case, and onboard and track progress throughout the project. All this gives companies access to top talent and new innovative solutions for FREE.
Benefits of a LiveCase on CapSource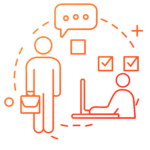 EASILY BUILD UPLOAD AND MANAGE PROJECTS
Utilize the CapSource project builder to assist in defining the scope and challenge of the project. Once completed, easily manage the project from the CapSource platform by updating the timeline, scheduling meetings with students, and reviving deliverables.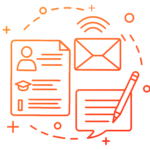 GET INNOVATIVE SOLUTIONS
Gain innovative solutions to complex business challenges from student teams who often have a fresh perspective and are not constrained by preconceived ideas or strategies.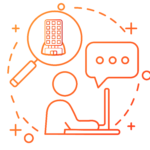 ACCESS TO TOP TALENT
Connect with top talent from leading universities and business schools, gaining access to some of the brightest minds and future leaders. This can be an excellent way to identify and attract top talent for internships or future job openings within your company.
How to Begin your LiveCase Experience.
Browse Request for Proposals available
Browse CapSource's Request for Proposal directory. Here you can view all Request for Proposals available on the CapSource platform. Easily sort, filter, or search to find a project that is the best fit for your company!
Select the proposal you feel is the best fit
Select a proposal that you are interested in and click on it to learn more. You can then submit a project proposal or schedule a time to meet with the program director.
Build your project
Utilize CapSource's project builder and templates to assist you in creating your project. Add a project synopsis, identify relevant topics, and name your project during this step.
Track progress, review deliverables, and receive feedback
Utilize CapSource's dashboard to easily track and monitor student progress throughout the collaboration. From this dashboard, you can do things such as receive and review deliverables, schedule time with students, and receive feedback.
Receive feedback with the help of CapSource360 reviews which will allow you to identify parts of the projects students enjoyed as well as areas that need improvement!
Ready to get started?
Sign-up and explore the getting started guide today!