Develop predictive model to project client facility usage
A Collaboration Between
Tradecycle provides a highly-flexible supply chain finance product to clients whereby the clients determine how and when to utilize the funding. The goals of our collaboration are two fold:
1. Determine correlations between historical funding activity and all available data points (i.e. seasonality, financial metrics, senior credit facilities, etc.)
2. If correlations are identified, determine if they may used to predict future funding activity.
HOST VENUE ADDRESS
Tradecycle's offices are located at 11216 Fall Creek Road, Indianapolis, IN 46256.  The building is a shared office suites environment.  Tradecycle currently has four separate offices and full access to two conference rooms, shared kitchen stocked with various beverage options, etc.
REQUIRED PREREQUISITES
Students should have a working knowledge of financial statements (Balance Sheet, P&L) and a high-level understanding of traditional loan structures (i.e. Line of Credit).  Experience in data management & analysis would also be beneficial.
LEARNING OBJECTIVES
Students will have the opportunity to learn about:
Trade Finance Structures
Technology-enabled finance
Early Stage, high-growth environments
Dissecting Data to determine correlation between data points and client funding behavior
Data Management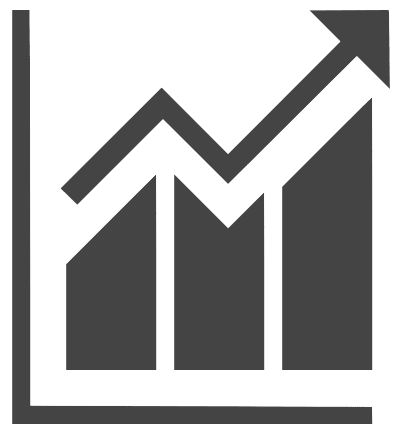 Growth Strategy
Tradecycle provides a unique supply-chain finance tool targeted directly at privately-held, middle market companies. The company's technology enabled solution increases working capital for clients without disrupting the clients' incumbent banking relationships by delivering finance as a service.
Experiential Learning Program Details
| | |
| --- | --- |
| School | University of Notre Dame Mendoza College of Business |
| Engagement Format | Capstone - Small Team Consulting Project - Students work in small groups of 2-6 directly with faculty and host company project champions on developing real solutions to real-world challenges. |
| Course | |
| Level | Graduate |
| Students Enrolled | 120 Enrolled, 2-5 per group per project |
| Meeting Day & Time | 3/2 - 3/5/2019 on-site at host company |
| Student Time Commitment | 1-3 Hours Per Week |
| Company Time Commitment | 3-5 Hours |
| Duration | 4 days (03/02/2020 - 03/05/2020) |
| Touchpoints & Assignments | Due Date | Submission | |
| --- | --- | --- | --- |
There are currently no students assigned.
March 2, 2020

-

Determine Key Data Points for Diverse Client Portfolio

What are the common key financial ratio ranges regardless of client industry?
Are there industry-specific factors that drive program usage?
What actionable data is created by clients' funding history?




March 3, 2020

-

Determine correlation between Portfolio Data and Funding Activity

Can a client's financial ratios be connected to funding activity?
Can industry statistics be connected to funding activity?
Can a client's previous funding activity be used to predict & project future activity?




March 5, 2020

-

Students to provide project results

Are there data points, specifically financial metrics, that may be used to project a client's use of the program?  If so, what is the correlation and how may these data points be monitored and made actionable?
Are there data points, specifically previous funding activity metrics, that may be used to project a client's use of the program?  If so, what is the correlation and how may these data points be monitored and made actionable?
Are there data points, specifically industry or macro-economic factors, that may be used to project a client's use of the program?  If so, what is the correlation and how may these data points be monitored and made actionable?




Suggested Deliverable:

Students will deliver a final report of their findings, including:

Identified data points, either financial metrics or previous activity
Identified correlations, if any
Suggestions for monitoring and utilizing data to project future funding activity
There are no resources currently available