Develop a Growth Strategy for Coinsource's New B2B Bitcoin ATM Platform as a Service Model
Coinsource is the world's leader in Bitcoin ATMs and also the largest global operator. Since launching in 2015, Coinsource has focused on providing consumers around the US with access to Bitcoin ATMs. Now that they've validated their B2C model and are reaching consumers across 44 US States, Coinsource has just officially launched a B2B approach, which enables enterprise customers from around the world to leverage their technology and infrastructure to own and operate their own network of Bitcoin ATMs. This turnkey Platform as a Service model will ideally enable Coinsource to grow into the global leader and go-to standard for Bitcoin ATMs. The goal of this case is to help Coinsource better define their growth strategy with their new B2B approach, including a market, competitor, and target audience assessment. They're also eager to explore novel ways of reaching their target audience through unique and effective sales and marketing tactics.
Data Management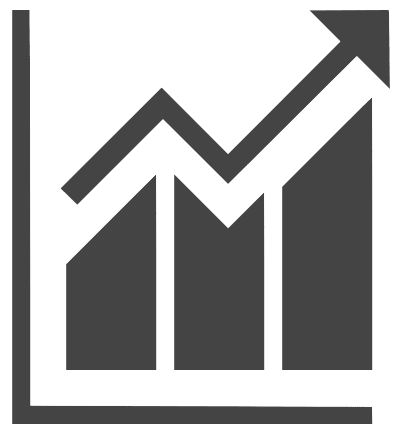 Growth Strategy
Product Design & Development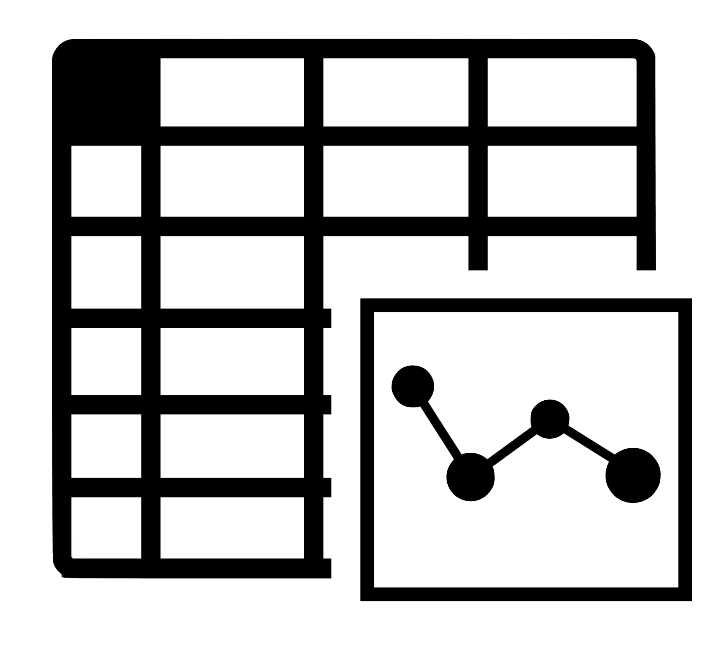 Reporting, Financial Planning & Analysis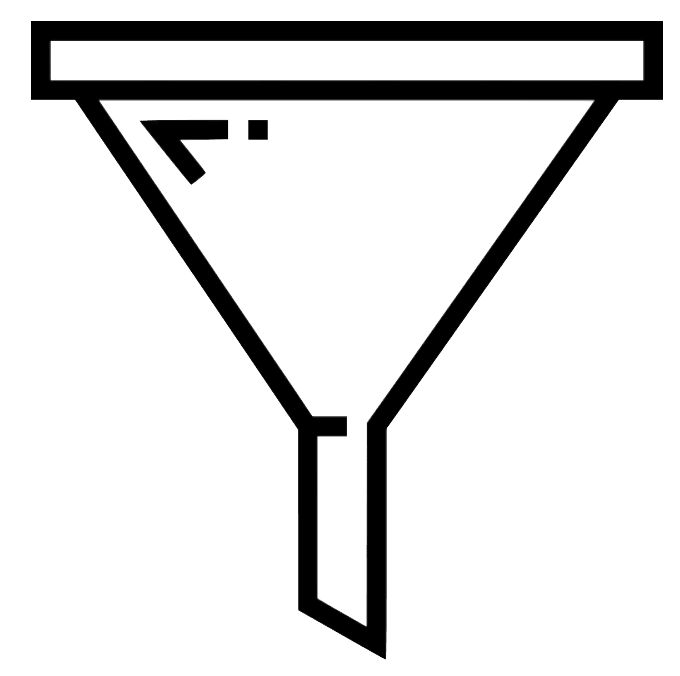 Sales & Business Development
| | |
| --- | --- |
| Company | Coinsource |
| HQ | Texas |
| Revenue | Unlisted |
| Employees | 25-50 |
| Stage | High-Growth Startup |
| Hiring Potential | Follow-on Projects, Formal Internship, Entry Level Full-Time |
| Website | http://www.coinsource.net/ |
Coinsource makes buying and selling Bitcoin with cash easier and faster than ever with its state-of-the-art, proprietary software. Coinsource offers the fastest, easiest and most secure way to purchase Bitcoin with cash. It offers a remote enrollment feature which allows our customers to create their Coinsource account at home or on the go, greatly reducing the time needed at the physical ATM. Coinsource plans to grow through their Bitcoin ATM Platform as a Service Model, which enables anyone in the world to own and operate their own network of Bitcoin ATMs. Founded in 2015, the Texas-based company gives any person the ability to buy and sell bitcoin with US dollars at physical kiosks located around the country. Coinsource now has a portfolio of over 1000+ machines across 50 US States.
Experiential Learning Program Details
| | |
| --- | --- |
| School | The International Accreditation Council for Business Education (IACBE) |
| Engagement Format | Live Case - Class Collaboration or Case Competition - This learning format allows educators to deliver experiential learning to students at scale. Students are often split into groups to work on a live case (or a series of cases) from a real host company that directly relates to key learning objectives. |
| Course | |
| Level | Graduate |
| Students Enrolled | 40-60 |
| Meeting Day & Time | 5 Week Competition, 1-Day of Final Presentations On-Site |
| Student Time Commitment | 4-7 Hours Per Week |
| Company Time Commitment | 2 Hours |
| Duration | 5 weeks (1583125200 - 1585800000) |
| Touchpoints & Assignments | Due Date | Submission | |
| --- | --- | --- | --- |
There are currently no students assigned.
March 2, 2020

-


March 2, 2020

-

Get Up-To Speed on Blockchain Technology, Bitcoin, and Coinsource's Product & Business Model

What is Blockchain technology? How is it being used?
What is Cryptocurrency? What is Bitcoin? How does it rely on Blockchain technology?
How can Bitcoin (and various other Cryptocurrency) serve as an alternative to fiat currency and traditional banking?
Why does Coinsource's model rely predominantly on Bitcoin as opposed to other Cryptocurrencies?
What is the purpose of a Bitcoin ATM? How are they different from traditional ATMs? How is it different from a Bitcoin Exchange?
What is the Coinsource current B2C business model?
Who are Coinsource's users?
How does Coinsource on-board new users? How does that make them unique?
Why is compliance so important for Coinsource's business?

HELPFUL RESOURCES FOR GETTING UP-TO-SPEED

What is Blockchain?

What is Bitcoin?

Bitcoin Exchanges vs. ATMs

News & Current Events

What is Coinsource? Why use their service?

The Future of Coinsource:




Suggested Deliverable:

Prepare questions for the kickoff meeting 12:00 PM ET on March 2nd, 2020

March 9, 2020

-

Analyze B2B Strategy

Globally, there are currently over 6,000 Bitcoin ATMs. Over 4,000 of those are located in the US alone. The growth rate is 250% faster compared to the launch of traditional ATMs in the 80s and 90s. Coinsource anticipates there will be over 100,000 Bitcoin ATMs within the next 3-5 years. The goal for Coinsource is to provide the underlying software that powers at least 80% of those Bitcoin ATMs through their B2B Strategy. Watch this video to learn more about Coinsource's B2B Strategy, helping interested business owners establish their own network of secure Bitcoin ATMs…

What is the Coinsource B2B Strategy? How is it different from their B2C strategy?
Who are the key stakeholders in Coinsource's B2B Strategy? How do they benefit from owning and operating their own network of Bitcoin ATMs?
Why offer Coinsource ATMs as branded or white-label with their new model?
Why is the company going in this direction? Do you feel that's a good choice? Why or why not?
What is a Crypto-friendly bank? Why is it important to Coinsource's B2B model? Who do they serve? How?
How difficult is it to find crypto-friendly bank?
How is Coinsource's relationship with a crypto-friendly bank a competitive advantage?
Why is compliance crucial for this new business model?




Suggested Deliverable:

Showcase your understanding of Coinsource's B2B strategy in your final deliverables. Prepare for Q&A with the Coinsource team during Office Hours the week of March 16th.

March 9, 2020

-


March 16, 2020

-

Analyze Market Size, Segments, and Competitors

Do you agree with the assumption that there will be over 100,000 Bitcoin ATMs within the next 3-5 years? Is this an appropriate metric for market size for Coinsource? What other metrics would you recommend using to analyze market size and market growth YoY?
Who is the target audience for the B2B Bitcoin ATM Platform as a Service model?

Consider: Traditional ATM Network Owners/Operators, Cryptocurrency Enthusiasts/Entrepreneurs/Angels, Financial Institutions and Service Providers, as well as others.
What is the size of the market based on each of these segments?
What segment of the market is likely to be the earliest adopter for Coinsource's B2B product? What about most valuable customers for Coinsource? Support your argument with research and data.

Are there other companies operating in the Bitcoin ATM Space? How large is the current market for Bitcoin ATMs? How do the various stakeholders take part in the ecosystem?
How does Coinsource differentiate from its competitors from a product, strategy, and service perspective?




Suggested Deliverable:

Prepare for Q&A with the Coinsource team during Office Hours the week of March 16th. Include insights from your market research in final deliverables.

March 16, 2020

-


March 26, 2020

-

Propose Coinsource's B2B Growth Strategy

Based on your understanding of Blockchain, Bitcoin ATMs, and Coinsource's new B2B business model and strategy…

Who should Coinsource target first with their new B2B strategy?
Where does this target audience hang out? What channels can be used to reach them?
How can Coinsource improve their messaging and marketing materials to improve conversion?
What should be the call-to-action for their prospective customers?
What marketing strategies would work the best to convert this type of audience, consider:

Digital
In-Person Trade-shows and Conferences
Influencer
Engagement Channels and Mediums

How would you measure success over the next 6 months, 1-year, 3-years, 5-years?




Suggested Deliverable:

Propose a growth strategy for Coinsource's new B2B Bitcoin ATM Platform as a Service model so they can achieve their growth numbers as expected.

March 26, 2020

-


March 27, 2020

-

STUDENTS SUBMIT WRITTEN MEMO

Please submit your 3-5 page written memo (+appendix) in PDF format to [email protected] by 5:00 PM ET on March 27th, 2020.  Late submissions will not be accepted.




Suggested Deliverable:

All teams are required to submit their written memos by email.

March 27, 2020

-


March 31, 2020

-

FINAL PRESENTATIONS DUE

Please submit your final presentation to [email protected] by 12:00 PM ET on March 31st, 2020.  Late submissions will not be accepted.




Suggested Deliverable:

All teams are required to submit their final presentations by email.

March 31, 2020

-

There are no resources currently available