Help a Fast-Growing Food Service App Prepare for Growth
A Collaboration Between
HUNGRY is a quickly growing marketplace that needs help planning for expansion. The company has been largely successful in the DC area but needs help rolling out its national growth strategy. Since the company knows that expanding will put a strain on their business, they want to begin thinking about how they can prepare for the road ahead. This project includes analyzing its business model and growth strategy, projecting financial performance, and assembling a launch playbook that will be used to kick start the expansion effort. Since HUNGRY is a fast-growing startup, there are very few resources available to work on strategic planning areas like growth strategy; everyone is hyper-focused on the day-to-day business. For that reason, growth planning usually falls on the entrepreneur and the rest of the leadership team. Students should expect to work closely with Shy, his executive team, and some of his advisors on this project. This project has the potential to drastically change the course of the company and will be a great opportunity for students to develop their understanding of business model development, geographical expansion, and fundraising strategy.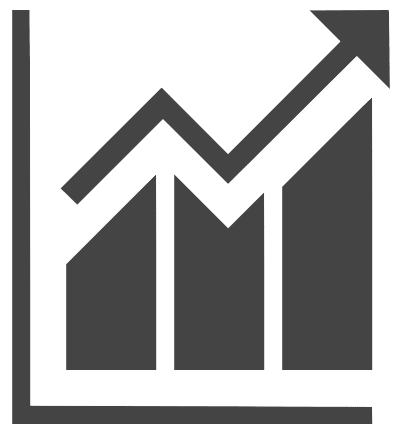 Growth Strategy
| | |
| --- | --- |
| Company | HUNGRY |
| HQ | Virginia |
| Revenue | Unlisted |
| Employees | 50-100 |
| Stage | High-Growth Startup |
| Hiring Potential | Follow-on Projects, Formal Internship, Entry Level Full-Time, Upper Level Full-Time |
| Website | https://www.tryhungry.com |
HUNGRY is a food-tech start-up disrupting a highly fragmented, $21 billion, corporate catering industry by providing a data-driven digital marketplace that offers a unique supply of top chefs to corporate offices everywhere. The company utilizes machine-learning technology to reduce the pain points of traditional office catering. HUNGRY's digital marketplace is a shared economy platform that provides office workers with access to a network of the best local chefs and allows chefs to efficiently sell their most authentic dishes directly to consumers. The variety offered by HUNGRY provides for an unparalleled experience of a one-stop catering service that provides higher quality food at a lower cost. HUNGRY's proprietary optimization algorithms work to simplify the ordering process by providing clients with individually curated menus that are sure to please their employees. By combining the machine learning AI with HUNGRY's exclusive network of top chefs, HUNGRY allows clients to place their catering needs on autopilot with the reassurance that they will always receive a great experience without the repetition that would occur with any other traditional caterer or restaurant. HUNGRY's top chefs include a former White House chefs, a 3-time Chopped Champion, & even a James Beard Award winner. The food quality, authenticity, & connection to local chefs is unique to HUNGRY. We already have many happy HUNGRY customers like Twitter, AOL, Hilton, Microsoft, Sotheby's, Deloitte, Cooley, 1776 and many other local companies who value the amazing food experience they can provide and who see the culture and productivity benefits that come from providing breakfast and/or lunch for their teams. I invite you to give HUNGRY a try at www.TryHungry.com
Experiential Learning Program Details
| | |
| --- | --- |
| School | University Of Maryland |
| Engagement Format | Capstone - Small Team Consulting Project - Students work in small groups of 2-6 directly with faculty and host company project champions on developing real solutions to real-world challenges. |
| Course | |
| Level | N/A |
| Students Enrolled | N/A |
| Meeting Day & Time | N/A |
| Student Time Commitment | 4-7 Hours Per Week |
| Company Time Commitment | 2 Hours |
| Duration | N/A |
| Touchpoints & Assignments | Due Date | Type | |
| --- | --- | --- | --- |
February 15, 2018

-

Part 1: Business Model & Growth Plan Analysis

Before you begin your deep analysis, HUNGRY wants to get you up-to-speed on their company, their product, their industry, and their growth plan.
The key takeaway is to understand how the company is currently positioned and how they plan to scale the business over the next few years.
Do you agree with their growth strategy? What if anything would you change? Is it worth performing an analysis on these alternatives before you get started?




Suggested Deliverable:

Present an initial analysis of HUNGRY's business model and provide any relevant suggestions that HUNGRY can look into to help improve their existing Business Model & Plans and bolster expansion efforts.

March 15, 2018

-

Part 2: Financial Analysis & Projections

HUNGRY wants help building a flexible financial model that can provide their upper level management and investors with more insight into the business. The team is ultimately looking to set goals for the next few years and wants to best understand how the different cost and revenue components tie to each other as the business scales.
HUNGRY is particularly interested in seeing how their growth plans will pan out from a financial perspective. How will expanding into other cities will impact their financial performance?
The company also wants to understand how different levels of revenues and profitability will impact their overall valuation down the road. They hope that this analysis will be useful for their future fundraising strategy.




Suggested Deliverable:

Work with the HUNGRY team to help them draft a financial model taking into account their specific needs projection requirements. There are various moving parts to HUNGRY's business and HUNGRY would liek to use this model to help understand where they can cut costs, optimize processes and ultimatley scale more effectively.

April 15, 2018

-

Part 3: Assembly of Launch Playbook

Since the HUNGRY growth plan includes spreading into other cities, the company wants your help creating an official Launch Playbook.
Who are the various stakeholders/resources involved when launching operations in new cities? What information do they need in order to get up-to-speed?
What components should every launch plan include – think: marketing, sales, chef on-boarding, and delivery logistics.
What assets and training need to be included for any launch to go smoothly?
HUNGRY's management wants you to begin organizing/mapping out this effort as they begin setting the groundwork to launch in other cities.




Suggested Deliverable:

Produce a draft Launch Playbook that HUNGRY can use when launching in new markets.

The format for this document is unspecified and teams are encourage to be creative.

May 15, 2018

-

Part 4: Final Presentation

HUNGRY wants a comprehensive overview of the work that was done. This should also include any recommended follow-on work if they wish to build on your initiatives.




Suggested Deliverable:

Using the work done in Parts 1-3, develop a presentation to provide HUNGRY with a detailed overview of your findings and Final Deliverables. Be sure to include actionable next steps so the work products are useful to HUNGRY.
There are no resources currently available
There are currently no supervisors assigned.
There are currently no supervisors assigned.
There are currently no students assigned.