Help a Fast-Growing Food Service App Replicate Success in Other Regions and Prepare for a Series-A Fundraising Round
A Collaboration Between
HUNGRY is a quickly growing marketplace that needs help planning for the road ahead. The company has been working towards a 10M Series A fundraising round that they plan to close by January 1st, 2018. Shy, the company's CEO and a seasoned entrepreneur, needs help preparing for this endeavor. In addition to the industry due diligence and advising on the fundraising strategy, Shy is looking for your help in thinking through the geographical expansion of the business. In terms of growth, the company is poised to replicate its success in other cities. They're looking for help in identifying and planning a launch in the most opportunistic cities/regions. Since HUNGRY is a fast-growing startup, there are very few resources available to work on strategic planning areas like growth strategy; everyone is hyper-focused on the day-to-day business. For that reason, growth planning usually falls on the entrepreneur and the rest of the leadership team. Students should expect to work closely with Shy, his executive team, and some of his advisors on this project. This project has the potential to drastically change the course of the company and will be a great opportunity for students to develop their understanding of business model development, geographical expansion, and fundraising strategy.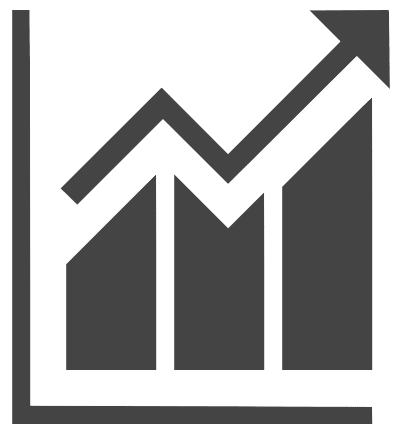 Growth Strategy
| | |
| --- | --- |
| Company | HUNGRY |
| HQ | Virginia |
| Revenue | Unlisted |
| Employees | 50-100 |
| Stage | High-Growth Startup |
| Hiring Potential | Follow-on Projects, Formal Internship, Entry Level Full-Time, Upper Level Full-Time |
| Website | https://www.tryhungry.com |
HUNGRY is a food-tech start-up disrupting a highly fragmented, $21 billion, corporate catering industry by providing a data-driven digital marketplace that offers a unique supply of top chefs to corporate offices everywhere. The company utilizes machine-learning technology to reduce the pain points of traditional office catering. HUNGRY's digital marketplace is a shared economy platform that provides office workers with access to a network of the best local chefs and allows chefs to efficiently sell their most authentic dishes directly to consumers. The variety offered by HUNGRY provides for an unparalleled experience of a one-stop catering service that provides higher quality food at a lower cost. HUNGRY's proprietary optimization algorithms work to simplify the ordering process by providing clients with individually curated menus that are sure to please their employees. By combining the machine learning AI with HUNGRY's exclusive network of top chefs, HUNGRY allows clients to place their catering needs on autopilot with the reassurance that they will always receive a great experience without the repetition that would occur with any other traditional caterer or restaurant. HUNGRY's top chefs include a former White House chefs, a 3-time Chopped Champion, & even a James Beard Award winner. The food quality, authenticity, & connection to local chefs is unique to HUNGRY. We already have many happy HUNGRY customers like Twitter, AOL, Hilton, Microsoft, Sotheby's, Deloitte, Cooley, 1776 and many other local companies who value the amazing food experience they can provide and who see the culture and productivity benefits that come from providing breakfast and/or lunch for their teams. I invite you to give HUNGRY a try at www.TryHungry.com
Experiential Learning Program Details
| | |
| --- | --- |
| School | University Of Maryland |
| Engagement Format | Capstone - Small Team Consulting Project - Students work in consulting teams of 3-5 directly with faculty and client liaisons on developing real solutions to real-world challenges. |
| Course | |
| Level | N/A |
| Students Enrolled | N/A |
| Meeting Day & Time | N/A |
| Student Time Commitment | 4-7 Hours Per Week |
| Company Time Commitment | 2 Hours |
| Duration | 15.43 Weeks |
| Touchpoints & Assignments | Due Date | Type | |
| --- | --- | --- | --- |
February 15, 2017

-

Part 1: Competitive Analysis Focussing on Growth Companies

Who are HUNGRY's biggest competitors?
Perform a SWOT analysis for HUNGRY
What similar businesses have scaled nationally or internationally?
What can we learn from these experiences?




Suggested Deliverable:

Using the guiding questions above create a Competitive Analysis presentation to help HUNGRY understand their strategic positioning.

March 1, 2017

-

Part 2: Business Model Fine-Tuning

After analyzing HUNGRY's business plan & model, use the questions below to help guide your deliverable.

Why does this business model work in the D.C. area?
What critical characteristics exist that have allowed them to success so far?
Who is the target client for HUNGRY?
What resources are required to launch and scale the business?
How have similar businesses scaled nationally/internationally?




Suggested Deliverable:

The HUNGRY team is looking for suggestions from the team to help improve their business model and ensure it is scalable as they grow into new markets.

March 31, 2017

-

Part 3: Regional Canvassing & Target City Selection

Develop a way to assess opportunities in new cities (i.e. ScoreCard Approach)
Canvass 8-10 cities as great potential for growth
Select 2 cities for further exploration
Develop a detailed overview of opportunities for the 2 identified cities




Suggested Deliverable:

The HUNGRY team is looking for a multi-faceted expansion analysis that covers a diverse set of criteria to evaluate against for expansion planning purposes. The team is looking for a justified list of potential cities to expand to next and a detailed analysis of the top two prioritized cities based on the teams analysis and evaluation of various data points.

April 15, 2017

-

Part 4: Launch Strategy & Marketing Campaign

Select one major city from above and design a launch strategy; be sure to consider: timing, investment, human capital, other required resources etc…
Design creative ways to market within the city

BONUS: Determine a diverse channel mix and potential partners for HUNGRY to target initially as they launch in the selected city.




Suggested Deliverable:

HUNGRY is looking for a Launch Strategy for the identified city in an unspecified format that can be determined by the team and creative methods HUNGRY can use to market in the specified city.

May 15, 2017

-

Part 5: Formal Overview of Engagement Results

HUNGRY is looking for a comprehensive overview of the work that was done
Keep in mind, HUNGRY is fundraising soon and needs help packaging this growth strategy for Investors




Suggested Deliverable:

Using all the information from Parts 1-4 create a comprehensive Growth Strategy that HUNGRY can use to pitch to investors and use for planning purposes as they evaluate the next city they want to expand to.
There are no resources currently available
There are currently no supervisors assigned.
There are currently no supervisors assigned.
There are currently no students assigned.