Inform Digital Transformation Strategy for Business Continuity for Customers and Employees
A Collaboration Between
For nearly 20 years, Lakeshore Recycling Systems (LRS) has provided recycling and 100% waste diversion programs, affordable roll-off container service, on-site storage, portable restrooms, street sweepers and comprehensive waste removal to businesses and homeowners. Whether looking for a curbside pick-up, conventional dumpster or roll-off, LMS recycling aims to deliver outstanding service and reliability to their customers. Recent acquisitions have brought new technological and cultural knowledge and skills to the organization, and LMS is looking to develop a fully integrated digital system that can bring about business continuity for stakeholders. As a result, Lakeshore Recycling Systems is looking to student to assess current practices and make recommendations that will contribute to the organization's digital transformation strategy.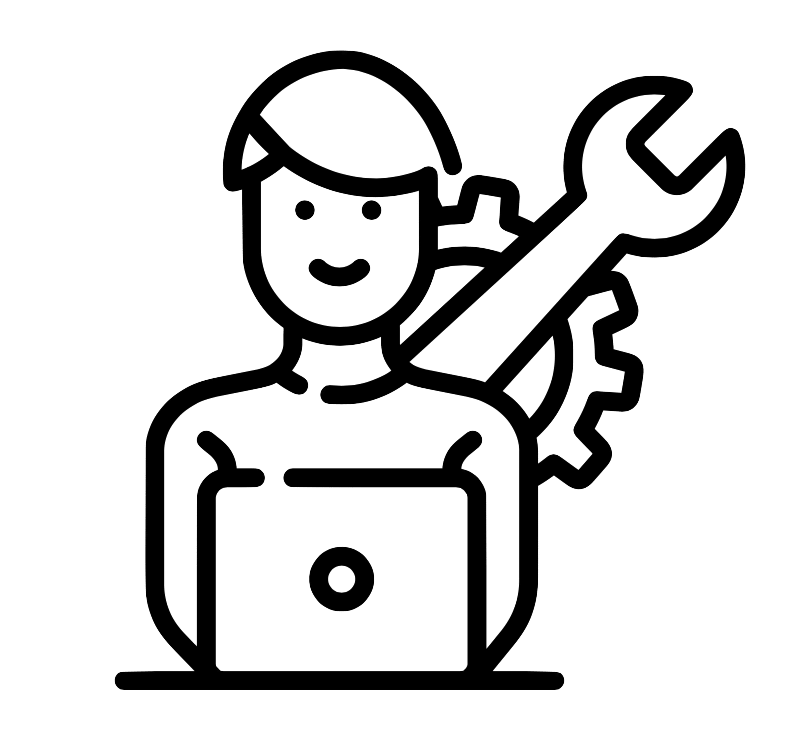 Customer Service
Although we aim for reliable and efficient waste removal, we aim to do much more.  Our ongoing goal is to divert as much waste as possible, which is why we provide Residential and commercial dumpster rentals, including variable-sized roll-off dumpsters, Electronic waste collection and recycling, Landscape, refuse and organic collection, Safe recycling of bulbs, batteries, and ballasts, LEED documentation, Municipal waste and recycling programs, and Waste and recycling services for area schools, including the Chicago Public Schools system We operate state-of-the-art material recovery facilities (MRF) throughout Chicagoland. These five recycling centers are strategically located in Chicago and the surrounding suburbs so we serve our clients where ever they are located.  We have made significant investments in technology that allows us to minimize the amount of material that is not recycled. This aligns with our commitment to being an eco-conscious sustainability partner to the community.  Our approach to this industry driven by a belief that waste management companies have a critical role in preserving the earth and ecology.  In everything we do, we try to align our practices with our philosophy.
Experiential Learning Program Details
| | |
| --- | --- |
| School | Northern Illinois University (NIU) |
| Engagement Format | Live Case - Think "Hackathon" or Case Competition with a whole class of students! This learning format allows educators to deliver experiential learning to students at scale. Students are often split into groups to work on a live case (or a series of cases) from a real host company that directly relates to key learning objectives. |
| Course | Business in Action, Fall 2021 (Doughty) – LRS Recycles |
| Level | Undergraduate |
| Students Enrolled | 68 |
| Meeting Day & Time | Jacie: Online, Mondays & Wednesday 3:30 - 4:45 PM CT |
| Student Time Commitment | 4-7 Hours Per Week |
| Company Time Commitment | 2 Hours |
| Duration | 13.57 Weeks |
Touchpoints & Assignments
Due Date
Type
REMINDER OF CONFIDENTIALITY

REMINDER OF CONFIDENTIALITY

During this program, you'll be working on a real project posed by a real industry partner. By registering for the CapSource system and participating in this Program, you are bound by the

Rules of Engagement

, including strict confidentiality of information shared with you. Please be respectful and professional.

September 3rd, 2021
Event na
KICKOFF SURVEY DUE

KICKOFF SURVEY DUE

September 5th, 2021
Evaluation evaluation
OFFICIAL PROJECT LAUNCH

OFFICIAL PROJECT LAUNCH

September 6th, 2021
Event na
Students Introduced to Projects

Students Introduced to Projects

September 7th, 2021
Event na
Milestone 1 Deliverable Due Milestone 1 Deliverable Due

September 28th, 2021
Submission Required submission-required
TEMP CHECK #1 DUE

TEMP CHECK #1 DUE

September 30th, 2021
Evaluation evaluation
Milestone 2 Deliverable Due Milestone 2 Deliverable Due

October 19th, 2021
Submission Required submission-required
TEMP CHECK #2 DUE

TEMP CHECK #2 DUE

October 21st, 2021
Evaluation evaluation
Milestone 3 Deliverable Due Milestone 3 Deliverable Due

November 16th, 2021
Submission Required submission-required
TEMP CHECK #3 DUE

TEMP CHECK #3 DUE

November 18th, 2021
Evaluation evaluation
SUBMIT FINAL DELIVERABLE SUBMIT FINAL DELIVERABLE

December 9th, 2021
Submission Required submission-required
OFFICIAL PROJECT END

OFFICIAL PROJECT END

December 10th, 2021
Event na
PEER ASSESSMENT DUE

PEER ASSESSMENT DUE

December 12th, 2021
Evaluation evaluation
SELF ASSESSMENT DUE

SELF ASSESSMENT DUE

December 12th, 2021
Evaluation evaluation
September 28, 2021

-

Deep Dive into LRS

What is the company's product and business model?
Who are the target demographics and customer segments? What do customers say about the company?
Who are the company's key competitors? How is LRS differentiated from their competitors?
Highlight your understanding of products and customer segments relevant to the current project objectives.
How important is good customer service in this industry? How does it affect the lifetime value and retention of the customer?
How does the company feel about the customer service process? Interview key team members inside and outside that part of the organization.
What information can the company provide on their current use of digital technologies for managing operations? What do existing data tell you about these structures and processes? For instance:

How technological is the business model?

Who manages the technology tools within the organization. Interview them to gain a baseline understanding of their role and the company's core technological competencies.

What software and hardware is used throughout the organization? How is this technology used? By whom?

Map out all the technology ecosystem used by the company. Pay careful attention to how different systems interface and the data that's created as a result.




Suggested Deliverable:

Infographic mapping of the use of technology by the company

October 19, 2021

-

Conduct research on digital technologies used by aspirational companies

Who are LRS's aspirational companies and key competitors?
What technologies do these companies use, and how do they use them?

What costs are associated?
What are the strengths and limitations of these technologies?

What are some important challenges companies face when introducing new technologies into the organizational structure and culture? How do companies manage these changes to reduce friction?
What strategies do companies use to make the migration process more  efficient and effective?
Based upon your assessment of LRS's current digital technologies and your research for this milestone, what are key opportunities for digital transformation? How would you prioritize these?




Suggested Deliverable:

November 16, 2021

-

Recommend improvements based on what you've learned and feedback from LRS representatives. How can the company improve their technological set-up? Are there better tools and resources that can bring down costs or create efficiencies? How are these prioritized, and why?

Who will be impacted as a result of this technology change? How?
How might you suggest training new team members on the new technology ecosystem?What major changes in process should the team expect as a result of these technological changes? Can you map it out?




Suggested Deliverable:

Roadmap for transformation
There are no resources currently available
There are currently no supervisors assigned.
There are currently no supervisors assigned.
There are currently no students assigned.