Azusa Pacific University
Experiential Learning Profile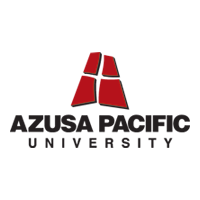 Azusa Pacific University is a comprehensive Christian university located 26 miles northeast of Los Angeles, California, that offers more than 150 degree options from bachelor's to doctorate. Azusa Pacific University is dedicated to providing Christ-centered academic excellence as it equips students to become difference makers around the world.
Project Requests
This school currently has no project requests.
Project Charters
This school currently has no charters.