Chaminade University
Experiential Learning Profile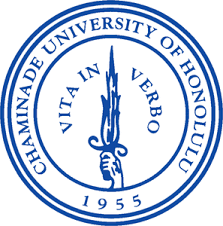 Chaminade is an above-average private, Catholic university located in Honolulu, Hawaii. It is a small institution with an enrollment of 1,524 undergraduate students. The Chaminade acceptance rate is 92%. Popular majors include Criminal Justice and Safety Studies, Psychology, and Business.
Project Requests
This school currently has no project requests.
Project Charters
This school currently has no charters.
Students
There are currently no students assigned.