Internships
Leverage CapSource's Expansive Industry Network to Accelerate Your Career!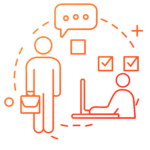 EASY TO APPLY
CapSource's simple three step application process makes it easy for anyone to apply!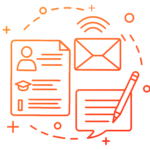 DIVERSE INTERNSHIPS AVAILABLE
Choose from hundreds of internships across different industries, sizes, and job roles.
NETWORK WITH TOP INDUSTRY PROFESSIONALS
Work alongside top industry professionals and other top students while gaining personal and professional experience!
How To Get Started
STEP 1: BROWSE THE INTERNSHIP DIRECTORY
Find the internship that best reflects your career interests and goals. Click "View Program" to learn more about the program and apply.
STEP 2: APPLY
Once you find an internship that interests you, you can apply right on the CapSource website. You'll be prompted to build your profile and answer a special case assessment that will help the company evaluate your skills and interest.
STEP 3: GAIN RESUME WORTHY EXPERIENCES
Once you apply, you will hear back from your prospective industry partner shortly. If selected, you will begin the internship program, which will help you develop the personal and professional skills that you need to accelerate your career.