An Interscholastic Live Case Competition Series
CapSource X IACBE Southeastern Competition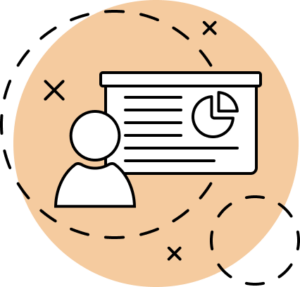 What is the IACBE Case Competition Series?
For the past 6 years, CapSource has served as IACBE's trusted partner for experiential learning. We've been working together to provide IACBE member and non-member institutions with a way to challenge their students through a Live Case Competition. This approach allows our shared network of schools to test out our high-impact experiential learning technology while enabling IACBE to incorporate students into the annual conference in a way that helps them develop professionally.
About the IACBE Partnership
The International Accreditation Council for Business Education (IACBE) ensures academic quality at over 235 leading business schools around the globe. IACBE partnered with Capsource to provide their network and business schools with a taste of high impact Experiential Learning.
What is a Live Case Competiton?
Engage your students with a live business challenge!
Our "Live Case" experiential learning format provides students with the training, exposure, and reference-worthy experience that they need to set themselves apart upon entering the workforce.
Interscholastic collaboration with one company

5 Week Program

Enroll unlimited student teams

Fall: Fully Virtual

Spring: Launches Virtually, Live, In-Person Presentations

Project-based, research-oriented, real work
Fall 2022 and Spring 2023 Timeline Information
The timelines below will help clarify any questions you may have about the Capsource Live Case Competitions!
Fall 2022 Live Competition Timeline
Timeline of Competition Deadlines and Dates - Virtual
Spring 2023 Live Competition Timeline
Timeline of Competition Deadlines and Dates - Orlando, FL
Register A Team Today!
Register a student team to compete in this one-of-a-kind case competition!
Enhance the student learning experience with real-time skill building and collaboration. To register your students, fill out the form below and a member of the CapSource team will reach out with next steps!
Explore Past IACBE Case Competitions!
Live Cases are on the Rise!
Watch this IACBE Case Competition Overview Presentation from our Founder. Learn what makes our Live Case Experiential Learning method such a powerful learning experience.
ARVE Error: Mode: lazyload not available (ARVE Pro not active?), switching to normal mode

IACBE Case Competition Series Testimonials & Featured Press