Interested in working with us? You're invited to complete this case assessment!
We use intriguing and relevant case assessments in order to better understand how you as a job c andidate can critically think. We expect this assignment to take no more than 1-4 hours to complete. If you're interested in professional opportunities at our company, please review the case and complete the assignment that is detailed below…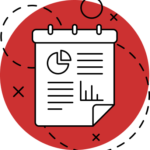 STEP 1:
Review and complete the case assessment below
STEP 3:
Get hired based on your qualifications!
| | |
| --- | --- |
| Name | Coinsource |
| Tagline | The Most Trusted Bitcoin ATM Network |
| HQ | Texas |
| # Employees | 25-50 |
| Growth Stage | High-Growth Startup |
| Website | http://www.coinsource.net/ |
| Description | Coinsource makes buying and selling Bitcoin with cash easier and faster than ever with its state-of-the-art, proprietary software. Coinsource offers the fastest, easiest and most secure way to purchase Bitcoin with cash. It offers a remote enrollment feature which allows our customers to create their Coinsource account at home or on the go, greatly reducing the time needed at the physical ATM. Coinsource plans to grow through their Bitcoin ATM Platform as a Service Model, which enables anyone in the world to own and operate their own network of Bitcoin ATMs. Founded in 2015, the Texas-based company gives any person the ability to buy and sell bitcoin with US dollars at physical kiosks located around the country. Coinsource now has a portfolio of over 1000+ machines across 50 US States. |
| Explainer Video | ARVE Error: Mode: lazyload not available (ARVE Pro not active?), switching to normal mode |
The Case Assignment
Where would you place Coinsource's next Bitcoin ATM and why?
Case Synopsis
Since 2015, Coinsource has been able to validate the demand for easy-to-use Bitcoin ATMs for consumers. In 2020 Coinsource launched a B2B approach, which enables enterprise customers from around the world to leverage their technology and infrastructure to own and operate their own network of Bitcoin ATMs. This has drastically increased the amount of Coinsource Bitcoin ATMs in the market.
There are currently over 14,000 Bitcoin ATMs globally; 6,000 of those are located in the US alone. Bitcoin ATMs are growing 250% faster compared to the launch of traditional ATMs in the 1980s and 1990s. Coinsource anticipates there will be over 100,000 Bitcoin ATMs within the next 3-5 years and aims to control that market.
The goal for Coinsource is to place Bitcoin ATM kiosks in targeted locations that will gain traction quickly. Coinsource needs your help in conducting market research and finding the best locations for their new ATM kiosks.
Your Instructions
You have been brought on-board as a consultant to help Coinsource select new locations for their Bitcoin ATMs. You are tasked with developing and proposing a strategy that will help Coinsource effectively gain traction measured by volume of transactions.
Key Questions:
What key characteristics should Coinsource consider when selecting locations for their Bitcoin ATMs?
What other success metrics should Coinsource measure when assessing Bitcoin ATM locations?
To answer the above questions successfully, consider the following:
Coinsource's target customers.
Coinsource's key competitors
Cryptocurrency, Bitcoin, and how they are used by consumers.
Bitcoin ATMs, and how they are different from Cryptocurrency Exchanges.
How Bitcoin (and other Cryptocurrencies) serve as an alternative to fiat currency and traditional banking.
The importance of compliance in this industry.
Deliverable Expectations:
Please upload a 1-2 page executive memo by Friday, January 7th outlining your suggestions if you wish to participate in the Spring 2022 Marketing Analyst Experiential Hiring Program.
You must be logged in to upload your deliverable. If you don't have an account, please register.
You must be logged in to upload your deliverable. If you don't have an account, please register.
Case Resources
There are no resources currently available
What are CapSource Case Assessments?
Case Assessments are challenges posed by employers to attract and qualify top hires