Preparing for C-Suite Leadership Changes within a Startup Environment
A Collaboration Between
Project Synopsis:
Ariva is a startup company looking to shake up how people (and their companies) approach relocation. This industry has traditionally been a very hands-on, manual process with many inefficiencies. The company has already experienced a successful beta launch, with hundreds of users. The plan is to become the go-to
resource for relocation to the D.C. metro area first, before expanding into adjacent
markets. Jeanette Broz, the company's CEO, is a very experienced professional in the
destination services field. She's passionate about integrating proprietary technology into the age-old relocation process in order to optimize the experience for her customers,
individuals that are moving to new places. Jeanette recognizes however that her strengths are particular to the market and not really in line with scaling a startup. Her
investors recently tasked her with looking for additional partners that will help her build
the business.
The company's leadership needs help understanding the roadmap for developing a
highly competent team to build Ariva. The company is hungry for opinions on their
product and overall strategy and is excited to work through their upcoming challenges
with innovative, bright student consultants.
Project Context:
As Ariva nears a full product launch, it's important to understand the critical dynamics that are required in order to scale the business. They're excited to work with student consultants to get fresh perspectives and to develop a better understanding of where they need to be from an HR perspective as they scale. Having this consultation work completed as Ariva launches will allow them to shape their future strategy.
The students on this project will be working with Jeanette Broz, the co-founder of Ariva, Chris Fowles, the CTO, as well as other key investors and advisors. Students will learn about the software as a service development process and business model, the global relocation market, and key insights they have learned as a 1776 incubator-backed startup.
Account Management
Data Management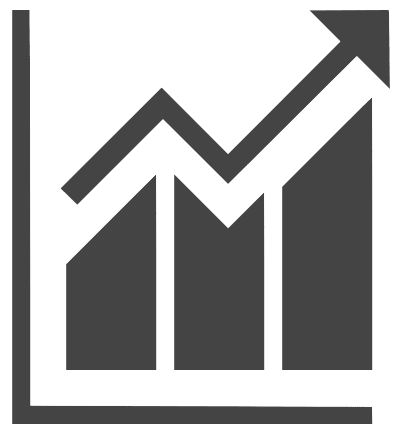 Growth Strategy
Marketing
| | |
| --- | --- |
| Company | ARIVA |
| HQ | D.C. |
| Revenue | Unlisted |
| Employees | 5-10 |
| Stage | Established Startup |
| Hiring Potential | Follow-on Projects, Formal Internship, Entry Level Full-Time, Upper Level Full-Time |
| Website | https://www.arivarelo.com |
Ariva was founded two years ago by global mobility specialists with the goal of simplifying this process, while allowing each user to customize their own moving experience. Ariva is a single- entry point for the essential resources related to moving through an always-available web application. Ariva offers free neighborhood matches, and extensive neighborhood research to make each move easier. The service is monetized in two ways – the first is through an up sell where the user can talk to a mobility specialist about any questions they may have (crime, schools, etc.), and the second is through referrals. These referrals are for services that individuals often need when moving – like moving services, internet/TV, etc.
There are currently no supervisors assigned.
Experiential Learning Program Details
| | |
| --- | --- |
| School | University of Notre Dame Mendoza College of Business |
| Engagement Format | Capstone - Small Team Consulting Project - Students work in small groups of 2-6 directly with faculty and host company project champions on developing real solutions to real-world challenges. |
| Course | |
| Level | Graduate |
| Students Enrolled | 5 Students per Group (61 Enrolled in Program) |
| Meeting Day & Time | Monday OR Wednesday (3:00 - 4:50 PM ET) |
| Student Time Commitment | 4-7 Hours Per Week |
| Company Time Commitment | 2 Hours |
| Duration | 14 weeks (01/20/2020 - 04/22/2020) |
| Touchpoints & Assignments | Due Date | Submission | |
| --- | --- | --- | --- |
There are currently no students assigned.
September 30, 2017

-

Part 1: Industry Analysis & Product Deep Dive

As a way of getting up-to-speed with the company, Ariva wants you to learn as much as you can about the relocation industry (most specifically, the destination services component). How is the industry organized and who are the key players?

In addition, Ariva wants you to take some time to learn about their technology/product so you can get up-to-speed on the company and their business model. This will be essential for the rest of the project…

 




Suggested Deliverable:
There are no resources currently available