Building and managing a powerful internship program just got a whole lot easier!
CapSource uses an effective work-based learning model to assist industry leaders in developing and overseeing impactful, cost-efficient internship programs.
What is Experiential Hiring?
Experiential Hiring is a way for employers to recruit, assess, and hire top talent using case-based and project-based assessments.
CapSource's talent acquisition model empowers employers to recruit and engage potential candidates who can demonstrate their skills and capabilities before getting hired.
Through the various models offered by CapSource, employers can engage with potential candidates in a variety of ways, all on one easy-to-use platform!
Experiential Hiring Modules Available on CapSource
PROJECT-BASED LEARNING
Track and manage experiential hiring programs through project-based learning.
Work synchronously with students through carefully defined projects. Set timelines, goals and deliverables, and track and manage the entire program process. 
CASE-BASED LEARNING
Evaluate and train with case-based learning, we have a
growing library of highly interactive, case-based learning experiences that can help talent prospects train and learn about your organization. We encourage industry partners to submit their own cases and start building relationships with students and academia. 
MENTORING-BASED LEARNING
Network and coach through mentorships, with our one-on-one OR cohort-based mentoring experiences, members from your organization can become mentors for students and help them learn and grow professionally. With our tool, companies, universities, and students can be better connected.
ARVE Error: Mode: lazyload not available (ARVE Pro not active?), switching to normal mode

Benefits of Partnering With CapSource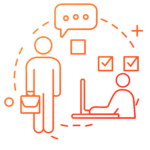 ACCESS TO TOP TALENT
Allow CapSource's technology to assist in connecting your company with top university students who bring fresh ideas and perspectives to projects. This can lead to innovative solutions and new approaches to business challenges.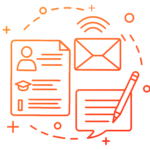 ENHANCE SKILL
ASSESMENT
You can assess candidates' practical skills and abilities through case-based and project-based assessments, providing a more accurate picture of their capabilities.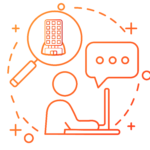 REDUCE RECRUITMENT
COSTS
Traditional intern recruitment often involves significant expenses related to job postings, career fair attendance, and recruitment events. CapSource streamlines and automatizes the process, reducing the need for these costly activities.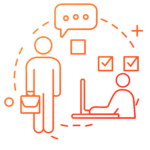 ENHANCE INTERN
PRODUCTIVITY
Interns selected through experiential hiring often require less training and onboarding, as they have already demonstrated their skills. This results in faster integration into teams and projects, saving both time and resources.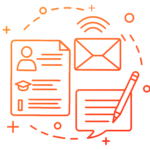 DATA-DRIVEN
DECISION-MAKING
CapSource provides valuable data and analytics on candidate performance and program effectiveness. This data can be used to refine your hiring strategies and internship programs, optimizing resource allocation.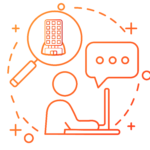 REDUCE ADMINISTRATIVE
BURDEN
Streamline and automatize the administrative tasks associated with intern management, such as tracking progress, evaluating performance, and handling paperwork.
How to Get Started...
STEP 1: REGISTER & BUILD YOUR PROGRAM
Leverage the CapSource Intern Management System to build and customize your internship program based on your hiring needs. Prepare to engage candidates in a strategic, time-efficient, high-impact way. On-board key colleagues and project managers from your organization.
STEP 2: RECRUIT & ENGAGE CANDIDATES
Ensure the right interns are committed to your program and that they're prepared to showcase their skills by working in teams to solve challenges related to your business.
STEP 3: HIRE & RETAIN TOP TALENT
Using peer and performance evaluations, CapSource will help ensure you're hiring the best, most qualified talent who are trained on the business and ready to get started.
EXPLORE SAMPLE INTERNSHIP PROGRAMS
CATERPILLAR INC
A Strategic Exploration of Battery Mineral Value Chains for Sustainable Innovation
PGA TOUR'S SONY OPEN IN HAWAII
Develop an Improved Volunteer Recruitment and Programming Strategy for the Sony Open in Hawaii